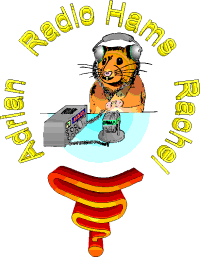 A hamstery is place where hamsters are bred and kept. Unlike a hamster farm, hamsters in a hamstery are carefully selectively bred using a controlled breeding plan. This produces pedigree hamsters whose ancestors are recorded and whose genetic makeup is accurately known. Due to the selection of only the best animals for breeding, pedigree hamsters are larger, tamer, longer lived and healthier than animals produced by accidental or non-controlled breeding.
Pedigree Winter White hamsters
About the hamsters:

This careful breeding of hamsters by the serious hamster fancy has lead, throughout the history of hamster breeding (since the 1930s) to many natural genetic mutations being discovered, which produce many different colours and fur types.