Pedigree Winter White hamsters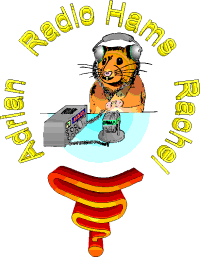 Radio Hams Hamstery is run by Adrian Dornford-Smith and Rachel Cooper. Our particular interests are the use of Mendelian genetics in hamster breeding and the further development of patterned hamsters.

We sell pedigree hamsters excess to our requirements direct to the public and to local pet shops. The price of our pedigree hamsters is currently £12.00 each. Every hamster comes complete with a full 4 generation pedigree and care sheet.

The cost of shipping hamsters is prohibitive, but if you live locally to us we would be happy to supply you with a hamster (provided we feel you are a responsible animal keeper). We are also happy to receive visitors to the hamstery, so if you would like to visit, get in touch with us. Please do NOT turn up without arranging a visit.

We currently breed the Syrian (Golden) hamster, Mesocricetus auratus. We also have experience with breeding the Winter White Dwarf hamster, Phodopus Sungoris Sungoris, the Chinese hamster Cricetulus griseus and the rare Roborovski's hamster Phodopus roborovski, although we do not currently have breeding programmes for these species.