Syrian hamsters were first kept in captivity in this country around the middle of the nineteenth century. They make excellent pets, as they are a convenient size, do not smell, and are easy to house and feed.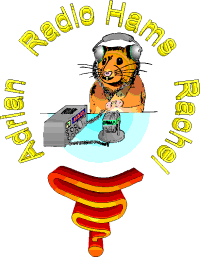 Pedigree Winter White hamsters
About the hamsters:

Their natural range extends throughout Syria and into southern Turkey, however they are now very rare in the wild and may even be extinct. The climate in this region has a wide daily temperature range with hot dry days and cold nights. Their natural diet consists of seeds, grains, root vegetables, fruit, the occasional insect or worm and some leaf crops.

The life expectancy of pedigree Syrian hamsters ranges from 18 months to two years or more, (somewhat greater than that of ordinary pet hamsters).

The species of hamster we are talking about, Mesocricetus Auratus, or the 'Golden Hamster', is now bred in over 50 different colours, and is more often known as the Syrian hamster, after the region where it was found.
Find out more about colours and
breeding
Syrian hamsters