They are part of the hamster family known as the Rat-like hamsters. The specimens from which the current stock are descended are assumed to be a small group captured near Peking in 1925.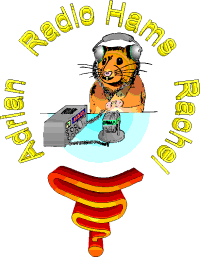 Pedigree Winter White hamsters
About the hamsters:

Their natural range extends from northern China to Mongolia, Southern Siberia and Manchuria and

their habitat is that of the open, harsh countryside of that region.

The life expectancy of pedigree Chinese hamsters ranges from 18 months to three years or more.

The species of hamster we are talking about, Cricetus Griseus, or the 'Chinese Hamster' lives up trees in the wild.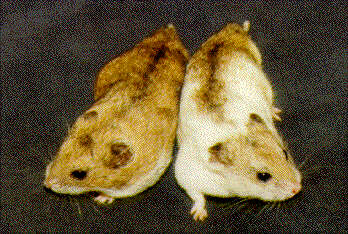 They can be kept in single-sex pairs or colonies, however care must be taken, as they are prone to scrap amongst themselves and sometimes need separating.

Currently only two colours exist- Normal and Dominant Spot. All Chinese are shown in the Dwarf section of shows.